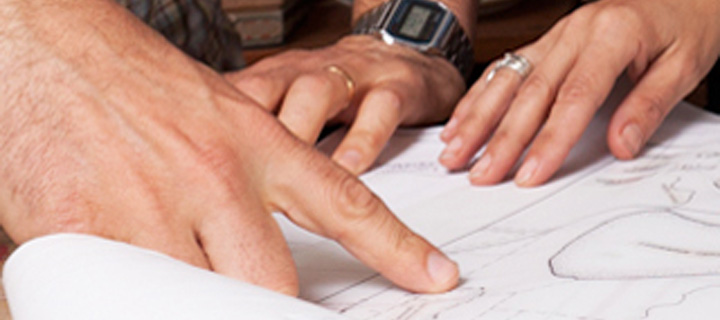 A Cultural Heritage Management Plan (CHMP) is a report legally required for many types of development in Victoria to manage Aboriginal cultural heritage concerns. Many property developers first hear about CHMPs when they are asked by Council to prepare one as a pre-condition for obtaining a planning or building permit.
Local councils are legally obliged to withhold approval of a planning application until an approved CHMP has been prepared if the following triggers exist in relation to a proposed development:
All or part of the development area is an area of cultural heritage sensitivity; and
All or part of the land involves a high impact activity (such as the subdivision of land)
An Environmental Effects Statement, impact management plan or comprehensive impact statement must be prepared
Demonstrating that a significant disturbance has or is likely to occur is a specialised procedure. It can require an investigation of historical documents (aerial photographs, property services, plans etc.) and an assessment of the property through limited sub-surface investigations.
Depending on the outcomes of these investigations, it may be possible to demonstrate that the land has undergone significant ground disturbance in a CHA report.
DO YOU NEED A CULTURAL HERITAGE MANAGEMENT PLAN?
Not necessarily. Our first step when you contact us will be to investigate if areas of cultural heritage sensitivity may be invalidated through prior 'significant ground disturbance', and other matters OR whether exemptions may apply. A Cultural Heritage Assessment conducted by our professional team including qualified archaeologists and technicians, producing a report that may be sufficient to satisfy council requirements, avoiding the need for a CHMP.
CHMP CONSULTANTS WITH HIGH APPROVAL RECORD
If you do need to prepare a CHMP, we have the experience and resources to secure approval for your CHMP as quickly and as cost effectively as possible.
OVER 500 CHMP APPROVALS
We have completed over 500 approved CHMPs in Victoria, including some of the highest profile and challenging plans that have ever been attempted.
The CHMP must be approved by the appropriate statutory authority, often an Aboriginal organisation known as a Registered Aboriginal Party, or RAP or Aboriginal Affairs Victoria.
WHAT IS IN A CULTURAL HERITAGE MANAGEMENT PLAN?
A CHMP comprises a report for managing Aboriginal cultural heritage in compliance with the Aboriginal Heritage Act 2006.
A CHMP may comprise desktop, field investigations and management recommendations.
We will undertake:
All required investigations
Stakeholder and government consultation
Implementation of recommendations
Compliance auditing
Peer review
With innovative, flexible management solutions and extensive resources, we can  cost-effectively respond to the requirements of any sized development project affected by cultural heritage regulations
CHMP LEGISLATIVE JURISDICTIONS
Cultural Heritage Management Plans can be prepared for property developers for projects of all sizes affecting by a variety of legislative jurisdictions including all Australian states and territories, Papua New Guinea and further afield.
Consult with the Cultural Heritage Specialists
Please do not hesitate to contact us to discuss any Cultural Heritage Management matters related to your project.
CONTACT US FOR A QUOTE